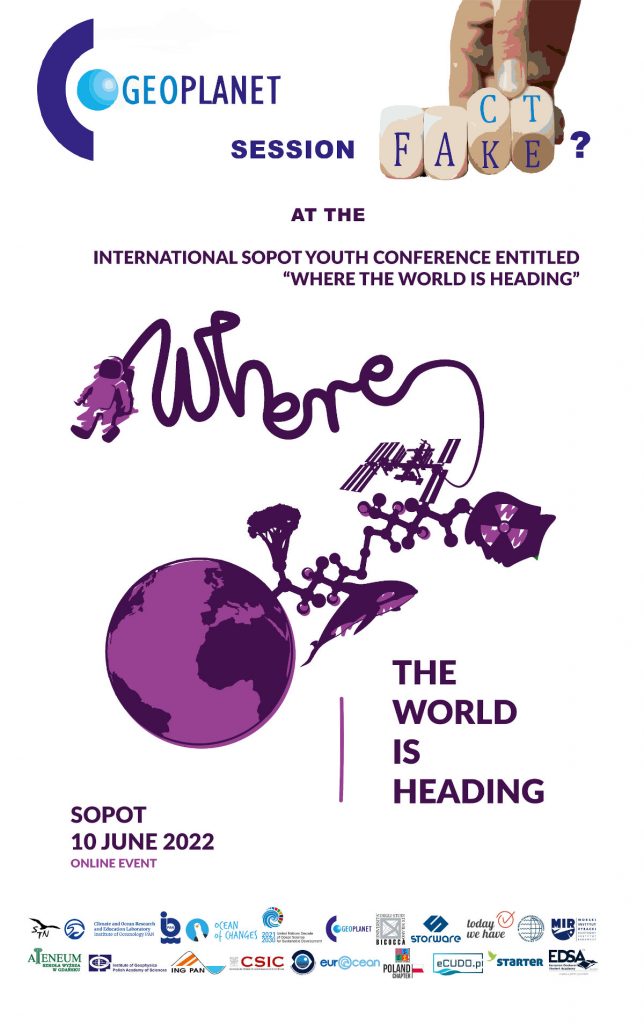 On June 10, we invite to participate in the GeoPlanet session entitled "Fact or Fake?" at the International Sopot Youth Conference.
Do you have problems with some myths and fake information in your field of expertise? Do you have to challenge them in discussions? Please share such information with us. Tell us what do you mean by fact versus fake info. Tell us how/if you challenge these situations. Do you have any special methods for convincing people about science-based knowledge?
We welcome submissions from any scientific field aiming to tackle "scientific" myths and hence make a change in the perception of science in society.
Full information about deadlines, organization, venue and abstract submission also at the SSA webpage: